This was one of the absolutely critical volumes for my PhD. Found at the Caird Library, National Maritime Museum it's part of a series received from Clumber House. The volumes in this collection were originally part of one formed at Clumber House by Henry Pelham, fourth Duke of Newcastle (1785-1851). This is one of four volumes, possibly compiled for or by Josiah Burchett, Secretary to the Admiralty, ([1666]-1746), contain notes, transcripts and some original documents relating to the Navy, 1659 to 1743; they include copies of orders issued by the Admiralty and King in Council and a volume of accounts, tables and orders relating to the equipment, management and expense of maintaining the Navy, including the dockyards, c 1732.
This volume contains transcriptions of the Lord High Admiral (James, Duke of York)'s orders to the Officers of the Navy Board, and to the standing officers of the Navy, that is Pursers, Gunners, etc.
Here is one part of 'The Gunners Duty', This is the hand that the text is copied in almost entirely.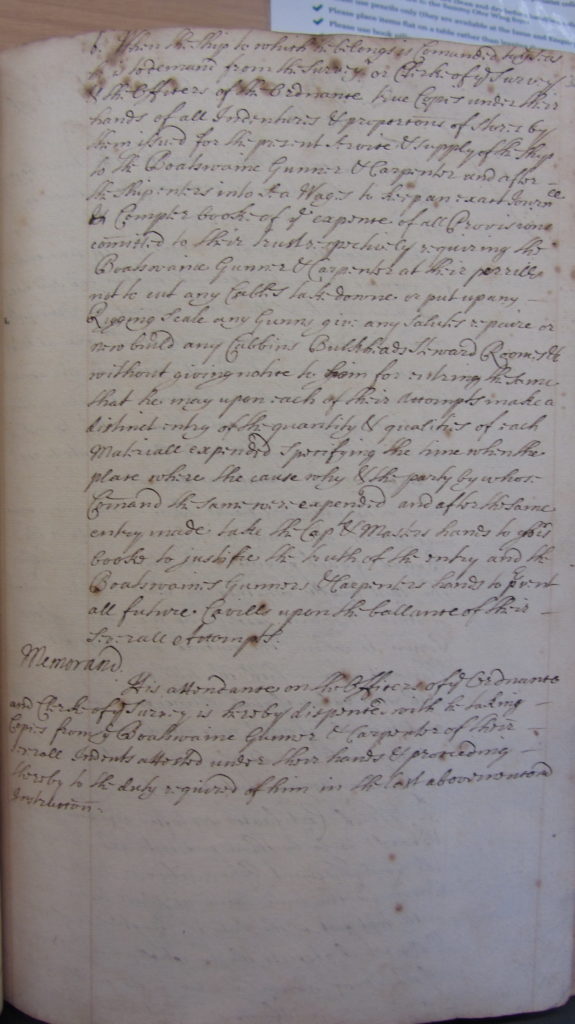 Here we have 'The Pursers Duty'. James II was effectively reissuing the orders that had existed prior to the interregnum.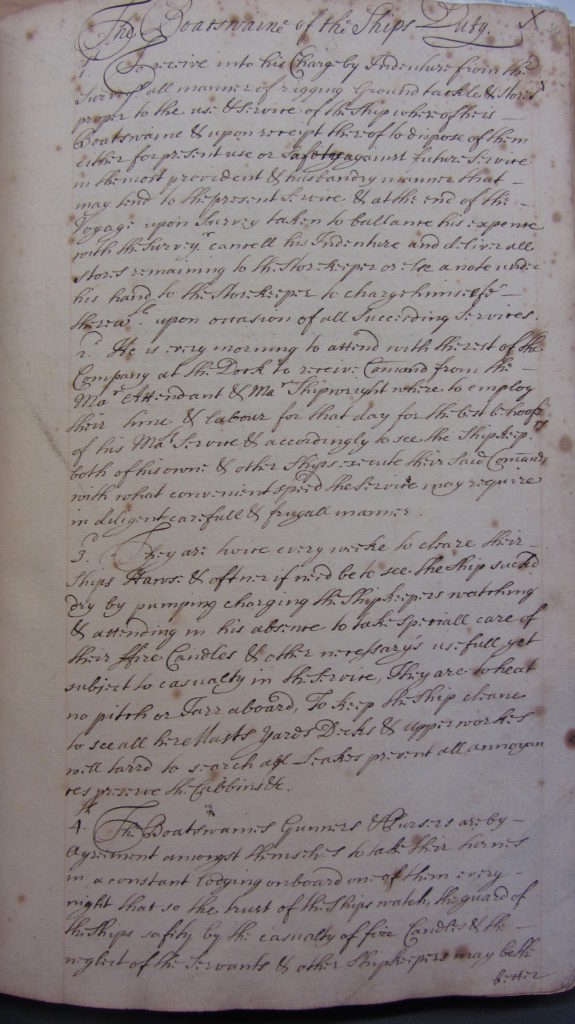 Here we have a portion from 'The Boatswains Duty', from the same set of instructions.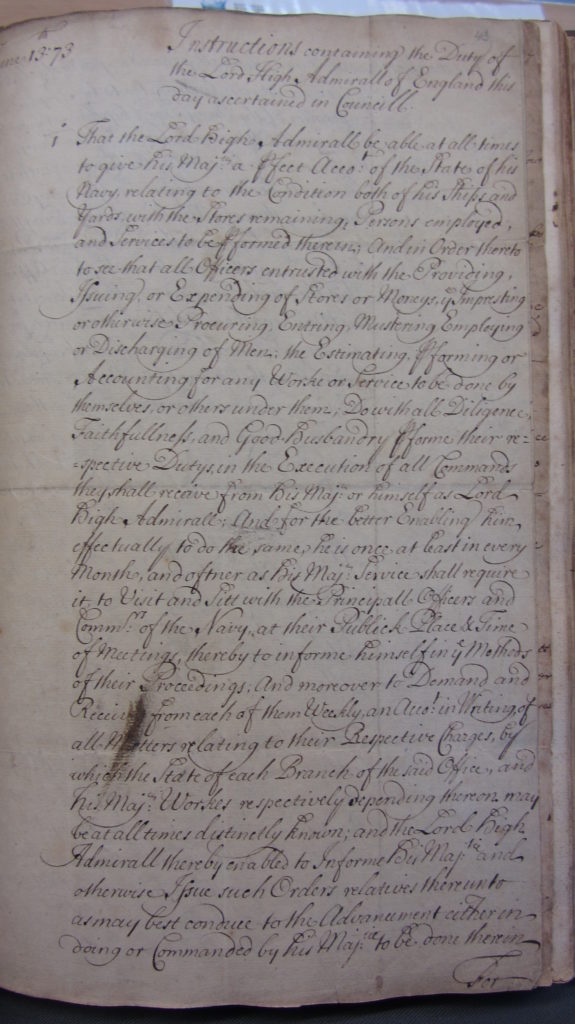 This is the first page of the new instructions for the Lord High Admiral after James Duke of York lost the position in 1673. It's part of an Order-in-Council.
These are two details from some of the many, many transcriptions of orders-in-council contained in this volume. Quite simply if you're studying the Royal Navy during this period- and particularly the administration- this volume is indispensable. I have 74 images from this volume. This is not the entire volume but a substantial portion of.