This is the first in a new series of special 'Discuss-A-Doc' posts, in which Sam McLean will explore his collection of photos taken during the archival research phase of his PhD . These posts will have a short description of the volume, with links to the appropriate archival catalogue. They will also feature *some* of the better photos that Sam has. The remaining photos (8 total) are available on our Drive.

Today's volume is NVT/8, at the Caird Library, National Maritime Museum, "Navigation workbook kept by William Downman, ca.1685-86". I remember this being brilliant and interesting, but not taking many photos as I didn't believe I'd be able to incorporate them into my PhD thesis. However, the photos I do have are very interesting.
Again, unfortunately, I only have one photo of the actual navigation theory part of this volume. I wish I had spent more time with this, even to understand how these exercises and this volume was used.
This volume also contains several documents related to the fleets of Algeria and Tripoli.
There is also a document detailing enslaved individuals at Algiers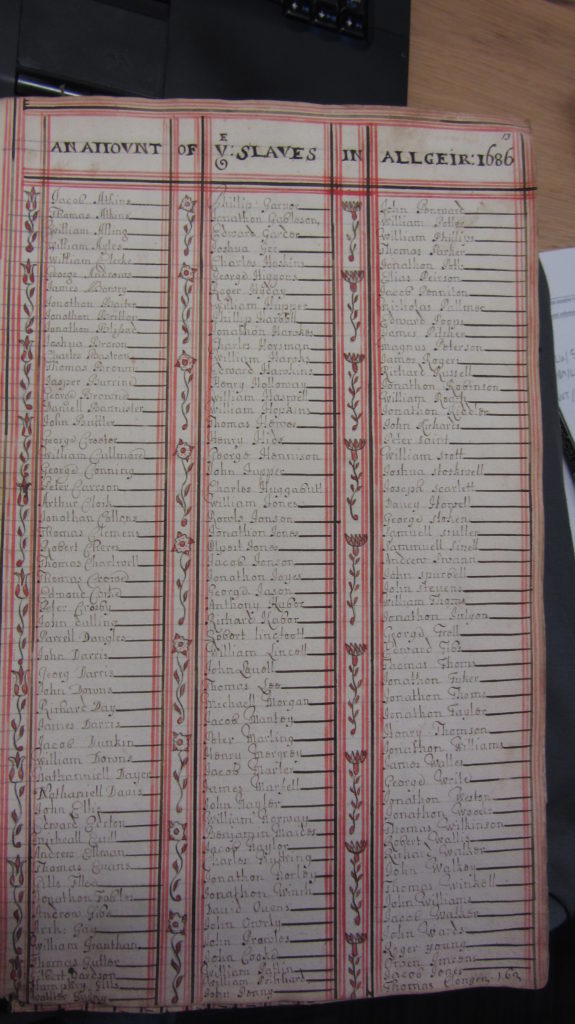 In addition, there is what appears to be several pages of poetry.
Even in these few photos, it can be seen that this is a fascinating volume that definitely deserves to be studied in more depth. The varied array of types of documents, as well as the illustrations.