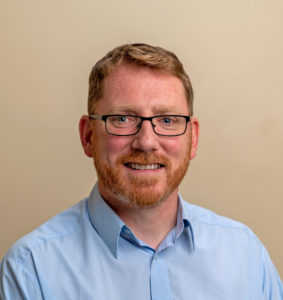 Thank you to Noel Campbell for this fascinating guest post on his recent research for the National Museum of Ireland- Country Life. Noel Campbell is an Assistant Keeper at the National Museum of Ireland – Country Life, which is located in County Mayo on the west coast of Ireland. He is responsible for a number of collections within the NMI'S Irish Folklife collection, including traditional Irish boats. Noel is a graduate of University of Galway and University College Dublin and is the author of two books on the history of Castlebar, the capital of County Mayo, including A History of Castlebar: Municipal Government 1613-2014.
The National Museum of Ireland – Country Life is it an advanced stage in developing a new permanent gallery to display a selection of its Irish traditional boats from Ireland's Atlantic coast. The NMI's Irish Folklife collection contains over 30 full sized boats and as many beautifully made model boats, and as curator of the gallery I have the privileged job of carrying out research that will inform what boats and associated objects make the final cut. It was important from the gallery's inception that I would engage with island and coastal communities along our west coast to ensure the objects, made and used by those communities, also became vehicles for transporting their life stories to a wider audience – "Nothing about us without us".
To achieve maximum engagement I drew up a fieldwork plan to visit boat builders, boat clubs, fishermen, enthusiasts, local historians, heritage centres, community organisations, harbours and piers from County Donegal to County Cork. I write about my fieldwork, research and networking in my blog Traditional Boats of Ireland's Wild Atlantic Way, which is hosted on the NMI's website https://www.ouririshheritage.org. The blog is a great way to keep the public informed of the NMI's work and it offers them an opportunity to share their own maritime stories. The interviews, images and footage captured during fieldwork are added to our archive for future generations. Travel restrictions imposed due to Covid and poor weather all affected my journeys, to the islands especially, but undertaking fieldwork has been the highlight of the gallery project to date. It is a joy to see so many people still using and promoting our traditional maritime boats and being so generous with their time to talk to me.
Michael Gallagher from Clare Island, off the County Mayo coast, was one of the first people I interviewed. I was very fortunate to spend an afternoon with Michael where I was treated to stories of boat-building and fishing, stories of emigration and return to his native Clare Island, cups of tea, brown bread and even a tune on the accordion. The currach is probably Ireland's most famous boat type. It is made of a basket-like frame of wood, covered with a tarred waterproof skin. Traditionally, the skin was cow hide which later evolved to canvas then fibreglass and more recently even Kevlar. The process of building a currach was perfectly recorded in 1968 when the NMI went to Inis Oírr, an island off the Galway coast, and recorded Mikey Conneely building a currach. The process can be viewed in our online exhibition Making a Currach.
Meeting people 'in the know' can lead you to even more people 'in the know'. In 2021, I received word that a boat builder was building a now rarely talked about boat called a nobby. The building and use of nobbies in Ireland was encouraged by the authorities at the end of the nineteenth century. Based on a design used on the Isle of Man, Irish nobbies were large, sail powered vessels. When I called on Mattie O'Malley, he was well advanced in the building of a nobby based on the design and measurements of an original built in 1918. He was a man most definitely happy at his work at his timber construction business yard.
In many of the areas I visit along the west coast, the Irish language is still very much in use. I interviewed 86-year-old Breandán Mac Conamhna at a regatta in north Mayo in the summer of 2022. Breandán is the author of Curach Dhún Chaocháin agus a Muintir, which translates as The Belderrig Curragh and its People. The regatta was the first occasion since 1953 that the currach races had taken place in Béal Deirg and Breandán was present on that day too.
Just this summer, I interviewed James Madigan in Kilrush, County Clare. James is master shipwright who learned the craft of boat-building from his grandfather Sinon Blunnie, the last of the commercial currach builders in that area. Sinon's workshop operated with no running water or electricity and so boats were made with hand tools. James kindly agreed to build a traditional County Clare currach for the NMI using the methods he and his grandfather employed all those years ago. I and colleagues will record the process and the finished boat will be put on display in the new gallery at Turlough Park.
My most recent interview was with a gentleman named John Reck. John worked on the SS Dún Aengus and its successor the MV Naomh Éanna in the 1950s.
Both the Dún Aengus and the Naomh Éanna were ferries that sailed a route from the Irish mainland to Oileáin Árann (Aran Islands). Of the three Aran Islands, only one had a pier to service the ferries, the inhabitants of the two smaller islands had to use their currachs to bring people, animals and goods out to the ferries.
John is in his late 80s but his memories of working on the ferries over sixty years ago is remarkable. They were hard times living on the islands in the mid-twentieth century. Expecting mothers were encouraged by their doctors to have their children on the mainland. John recalls helping many young mothers who braved the choppy Atlantic to return to their island homes. Those mothers and their babies shared the ferries with livestock that John notes were not cooperative. Animals, cows and sheep but especially horses would become very restless on board and it was often hard to secure them.
My fieldwork is almost complete. I have interviews organised with folk associated with the Achill yawls and the Galway hooker sailboats which I am very much looking forward to. Those interviews will feature on my blog in the coming months.